On the morning of November 21, 2018, Sanitary District staff became aware of an effluent spill adjacent to the lift station at 764 County Road F. The spill was caused by a small leak in the pipe connected to the lift station and most effluent was contained underground. The overflow was confined to a limited area next to the lift station and should not have any impact on residential properties in the area. Crews repaired the pipe on the morning of November 26th. If anyone requires more information, please contact the Sanitary District at 715-268-7761.
Heidi Erspamer for LWBT Sanitary District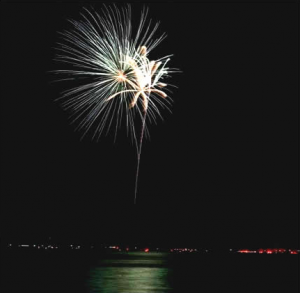 Thank you for your contributions to our 2018 Fireworks display!
This event was funded by your contributions only.